Suzanne Wallace Mears
June, 2013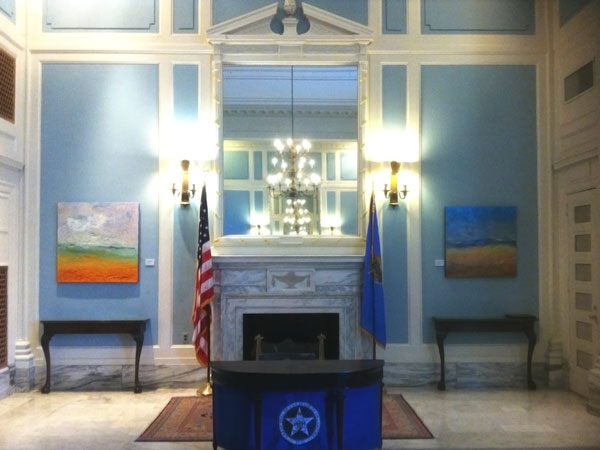 Four of Mears' contmporary oil landscape paintings were selected by the Oklahoma Governor's office
for the Blue Room on recommendation from Howell Gallery. On display until September 7, 2013.
(click on a painting to see its detail page)

BACK
Suzanne Wallace Mears, 4317 Butler Place, Oklahoma City, OK 73118 ph: (405) 528-5508
Email Suzanne
Copyright © 1997-2015 Suzanne Wallace Mears. All rights reserved.