Suzanne Wallace Mears
December, 2012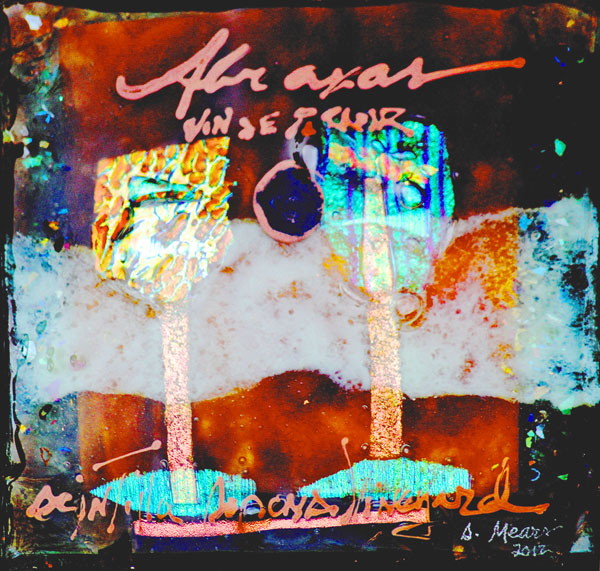 "Refreshing the Palette"

Based on an interpretation of the Robert Sinskey Abraxas,
Vin de Terroir featured wine, vineyard and label.
Mears' 2012 entry for The Metro's annual wine tasting and art show event
benefitting the Oklahoma Visual Arts Coalition

BACK
Suzanne Wallace Mears, 4317 Butler Place, Oklahoma City, OK 73118 ph: (405) 528-5508
Email Suzanne
Copyright © 1997-2015 Suzanne Wallace Mears. All rights reserved.