Suzanne Wallace Mears
NOVEMBER, 2007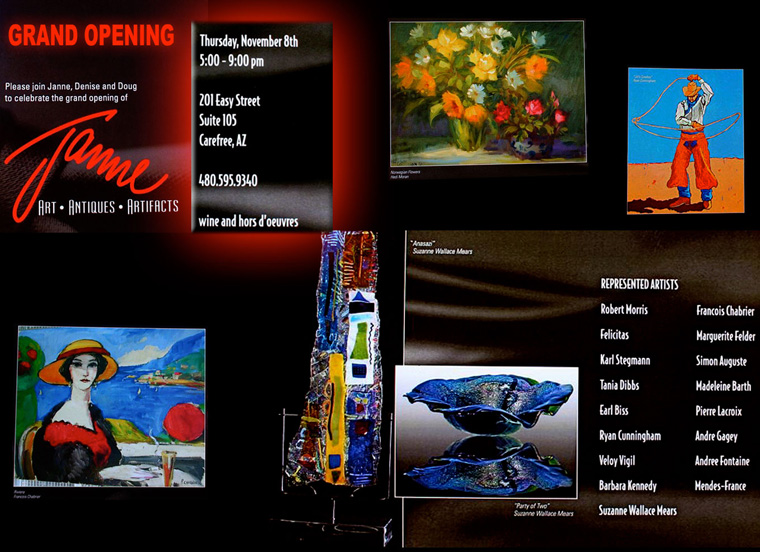 The grand opening of Janne Fine Art in Carefree, AZ on November 8, 2007.
This month, Suzanne is proud to announce her representation with Janne Fine Art.
Suzanne Wallace Mears, 4317 Butler Place, Oklahoma City, OK 73118 ph: (405) 528-5508
Email Suzanne
Copyright © 1997-2015 Suzanne Wallace Mears. All rights reserved.