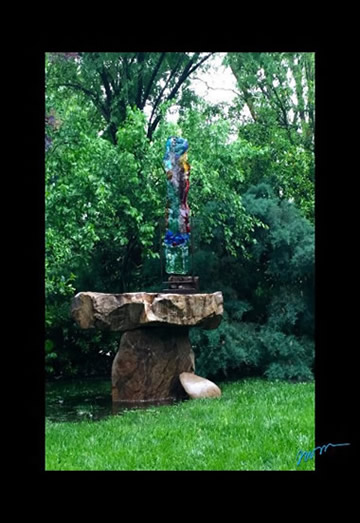 A native Oklahoma stone monolith is an ideal place for glass display as well as a nice place to enjoy a glass of wine.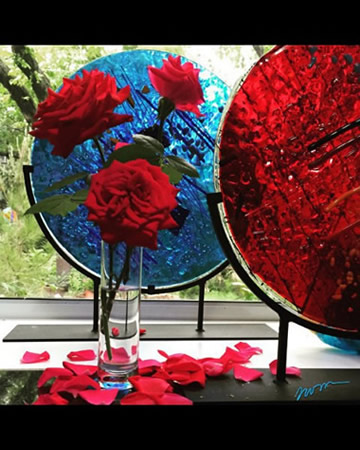 Two large sculptural pieces with my home-grown roses make a bold color statement.
Glass process - two sculptural pieces are ready to be fired.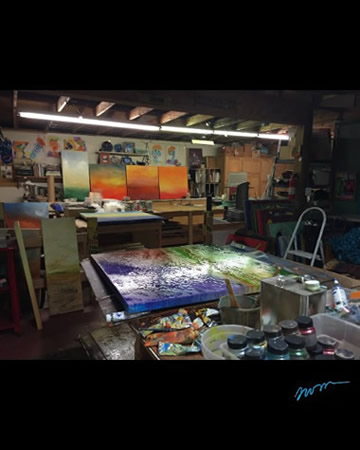 Paintings in process.
The fireplace has a large kiln formed glass mask mounted with steel brackets. This piece has been in this spot for 7 years which shows the glass ability to survive winter, hail storms, severe winds.
'Stepping Stones', a glass totem, 54"h sits on a granite base atop a stone column.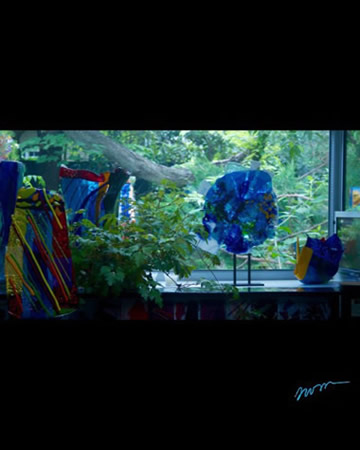 The kitchen greenhouse window is a beautiful spot to display a constantly changing gallery of glass pieces.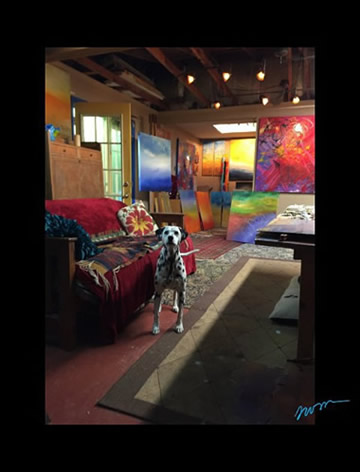 Victoria, my Dalmatian, always has an opinion.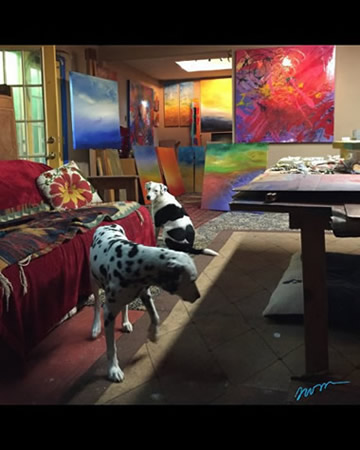 Painting in progress. Oils that are drying and dogs to supervise!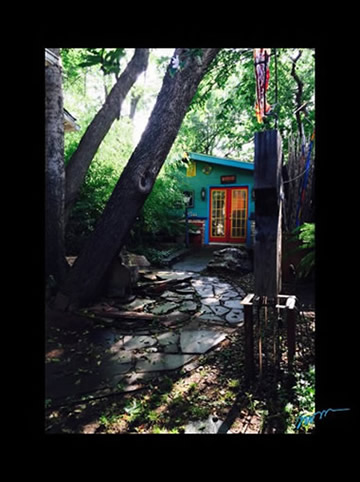 The Studio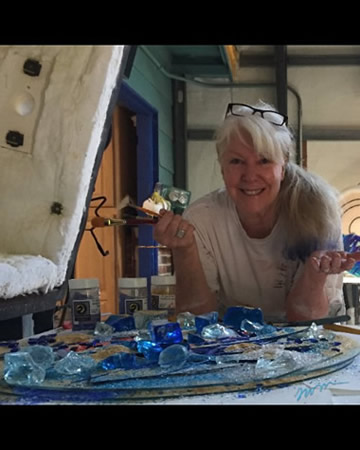 Working on a 22" glass sculptural piece.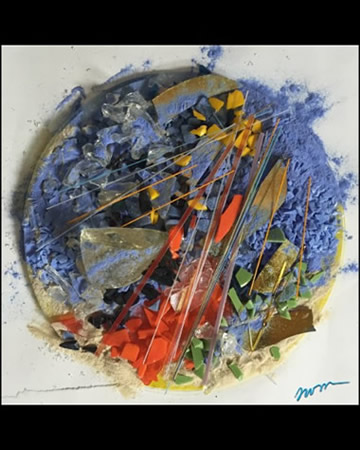 Glass ready to be fired. This will become 'September Song'
The finished piece, 'September Song'. An amazing transformation!