DECEMBER 3rd, 2009
Book your calendar!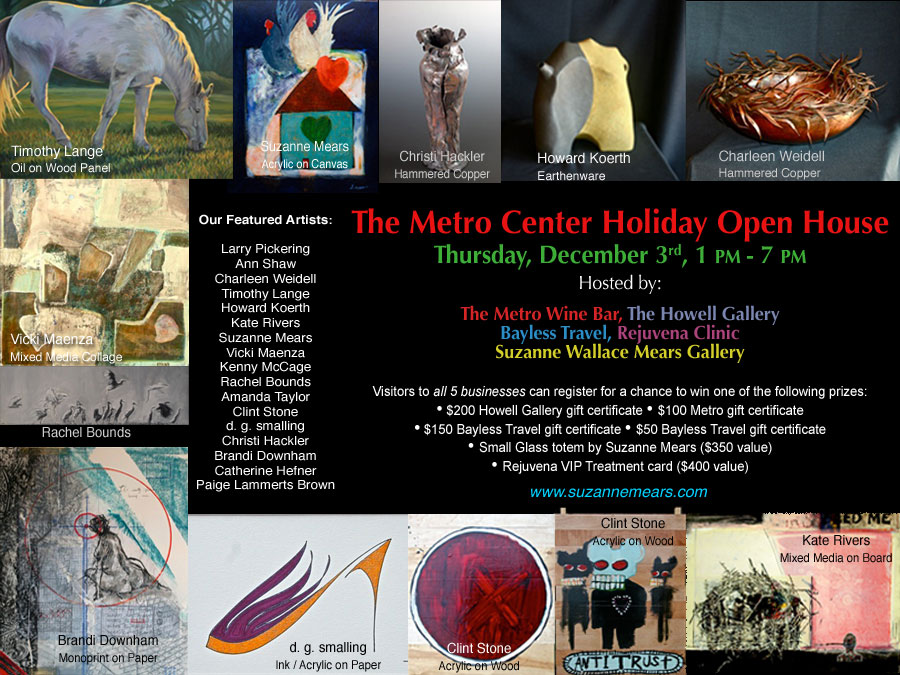 Located east side of the intersection of Avondale Dr. and N. Western, 1/2 block north of N.W. 63rd Street.
In addition, we will be running one-day-only holiday specials. Check back for more details!
Suzanne Wallace Mears, 4317 Butler Place, Oklahoma City, OK 73118 ph: (405) 528-5508
Email Suzanne
Copyright © 1997-2015 Suzanne Wallace Mears. All rights reserved.